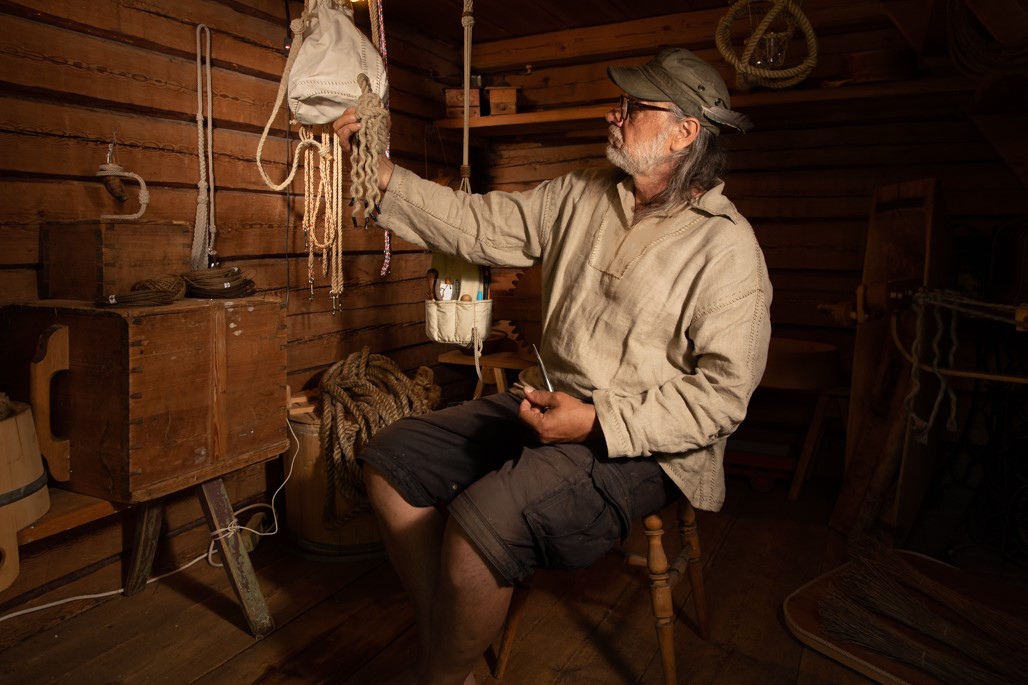 Introduction
There was once a ropemaker by the name of Röö, and he was one of the most influential men in Helsinki. They say that the district of Punavuori, or Rööperi in the colloquial, was named after this bigwig. His ropeworks on Bulevardi have been gone for a long time, but Naru-Mikko, Helsinki-born and bred though since expatriated, is returning to his home town for the Helsinki Baltic Herring Market to make ropes in the genuine fashion of the 19th century.
You can make a natural fibre rope under Mikko's tutelage or avail yourself of the ropes and rope crafts on sale at our stand. All of the utility goods and ornaments on sale at my stand are made by my own hands from natural fibre rope at my workshop.
You will find us at Archipelago Market stall 36.
Categories
Vendor Information
Payment methods

Cash, Debit / credit cards, Mobile payment