The Helsinki Baltic Herring Market floods Market Square and surrounding restaurants with delicious Baltic herring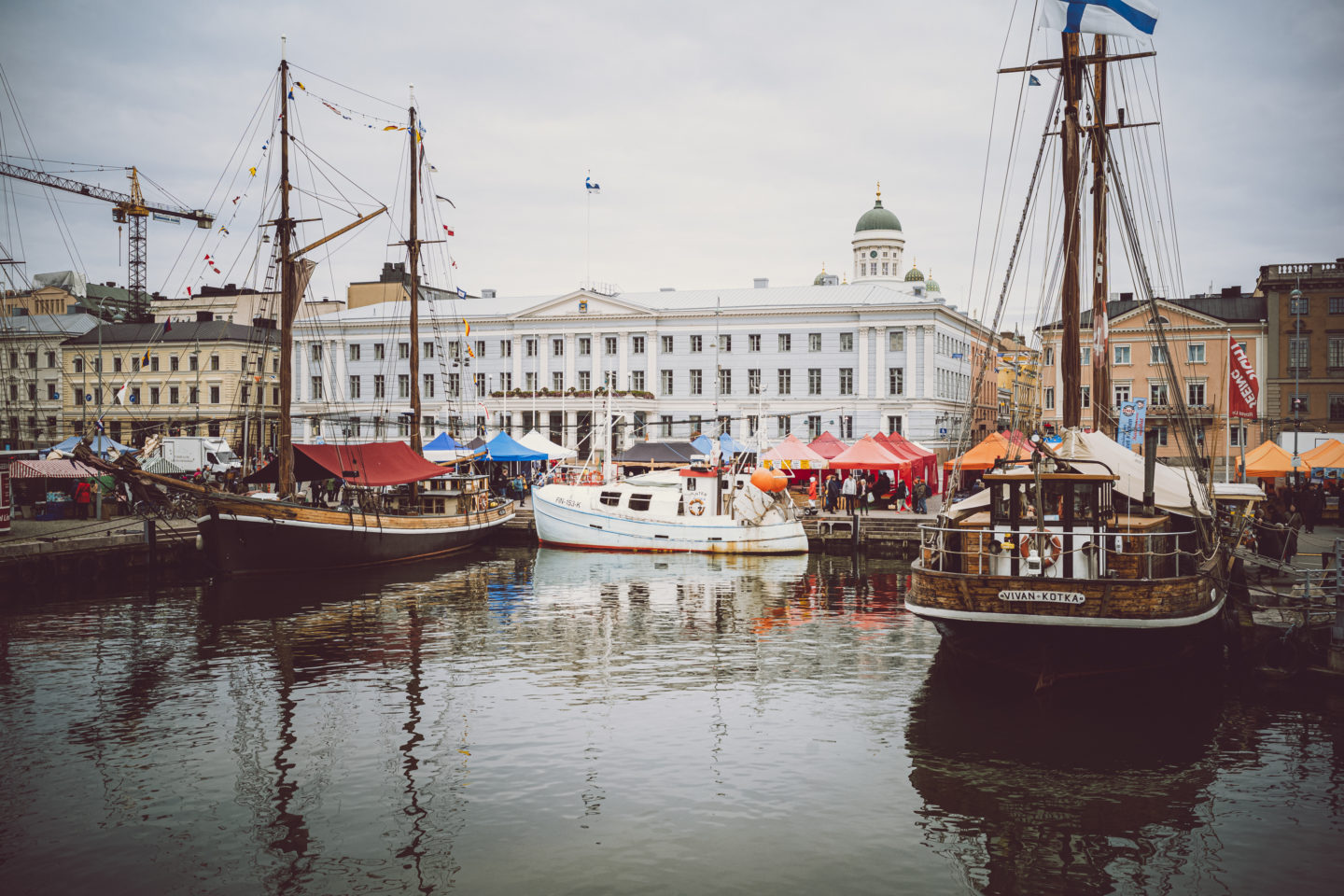 The traditional Helsinki Baltic Herring Market will be held on Helsinki's Market Square on 4–10 October, with nearly 30 fishermen and -women from all parts of Finland selling their produce on the square or straight from their boats. In addition, an Archipelago Market offering other autumnal flavours and artisanal products will be set up next to the Market Square. The restaurants of the Torikorttelit block have also created delicious herring and seafood specials for the market-goers.
The Helsinki Baltic Herring Market will kick off as usual on the first Sunday of October and remain open until the following Saturday. It is one of the oldest event traditions in Finland, with a history going back to 1743. Over the years, the Market has become one of the high points of autumn in Helsinki, fusing old archipelago traditions with modern food culture.
"The Helsinki Baltic Herring Market is an established platform for promoting the fishing livelihood, health of the Baltic Sea, and enjoyment of Baltic herring and other cyprinids. The cyprinid fishery helps combat the eutrophication of the Baltic Sea, so eating Baltic herring actually protects the environment", says Susa Nokelainen, Producer of the Helsinki Baltic Herring Market.
For the first time, an Archipelago Market will also be erected in the vicinity of the Market Square, next to the Havis Amanda statue, hosting a variety of seasonal food and crafts vendors from the archipelago and nearby areas. A selection of restaurants in the Torikorttelit block have crafted delicious specials with Baltic herring and other seasonal ingredients. The heritage sailing ships Albanus, Vivan, Olga and Valborg will also anchor at Market Square for the week.
The Helsinki Baltic Herring Market will not organise an opening event or other entertainment due to the COVID-19 situation. Rather, we hope that market-goers will make full use of the market's long opening hours. The Baltic Herring Jury of food professionals will nominate the best Baltic herring products in various categories behind closed doors before the market, with the winners announced on the web on 4 October. The Mayor will hold his traditional opening speech online via social media.


Photo: Kim Öhman