Helsinki Baltic Herring Market attracted around 80,000 visitors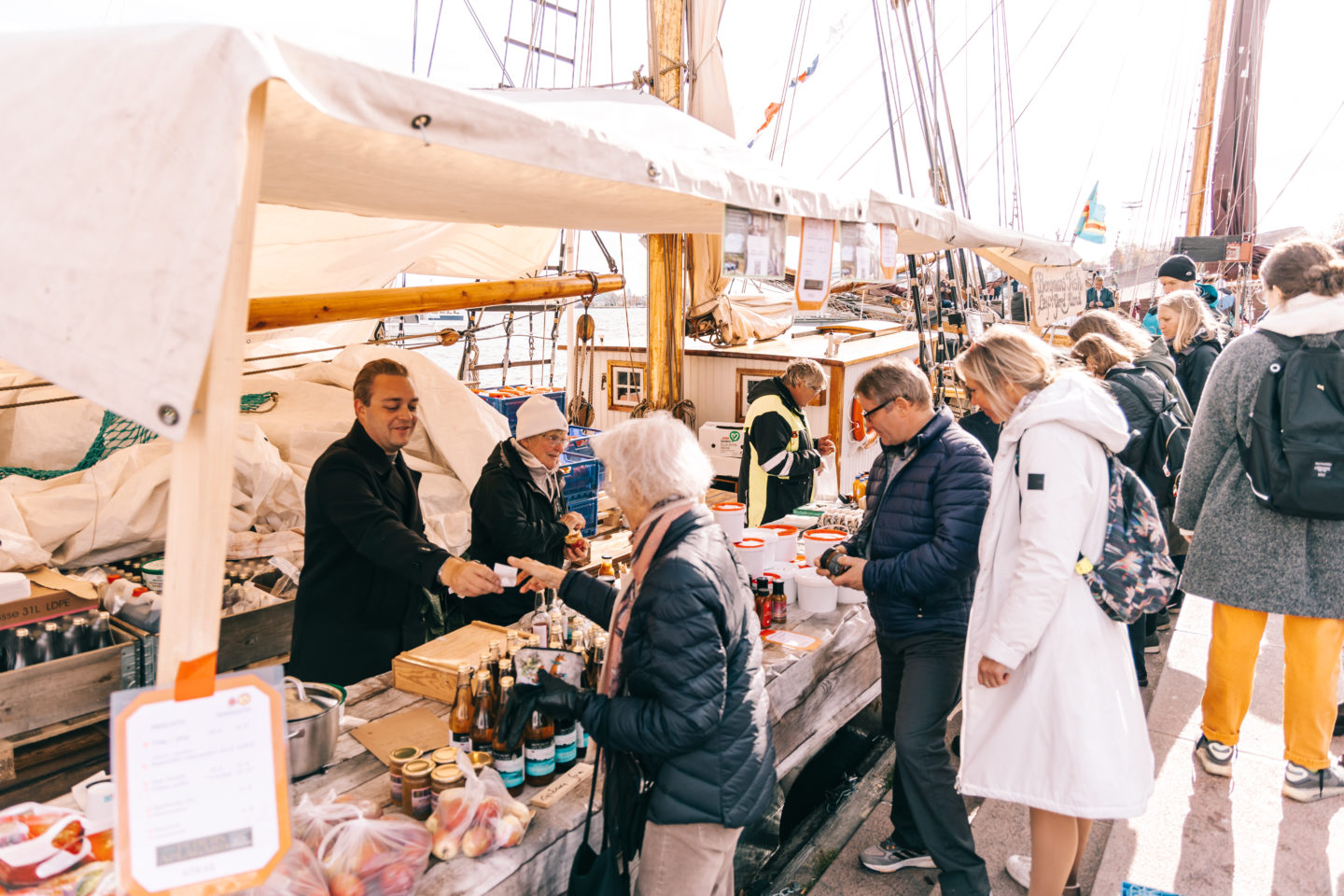 The traditional Helsinki Baltic Herring Market was held in Helsinki Market Square between 2 and 8 October. It's estimated that around 80,000 visitors came to the event.
The produce sold well at the Helsinki Baltic Herring Market, which ended on Saturday, 8 October, with some products selling out well before the market closed. The week's programme also featured talks about Baltic herring, maritime music and the traditional charity boat race 'Herring Row'.
Pickled fish and Baltic herring products awarded by the panel were among the most popular produce. Every year, a panel consisting of food industry professionals and Baltic herring aficionados selects their three favourite products in the categories Pickled Fish of the Year and Baltic Herring Surprise of the Year. This year's award-winning products were Baltic herring in a dill sauce, chilli-pickled Baltic herring and traditional cobbler's salmon.
"I've been coming to the Helsinki Baltic Herring Market for more than 30 years. The atmosphere was warm again, and it's wonderful to see both old acquaintances and new customers," says Pirjo Salonen, the winner of the Baltic Herring Surprise of the Year category.
First held in Helsinki in 1743, the Helsinki Baltic Herring Market is one of the oldest public events in Finland. The Helsinki Baltic Herring Market traditionally opens in the Market Square on the first Sunday of October. On Sunday, 9 October, weather permitting, the Market Square will host the Traditional Sailing Ship Day.