Helsinki Baltic Herring Market attracted around 80,000 visitors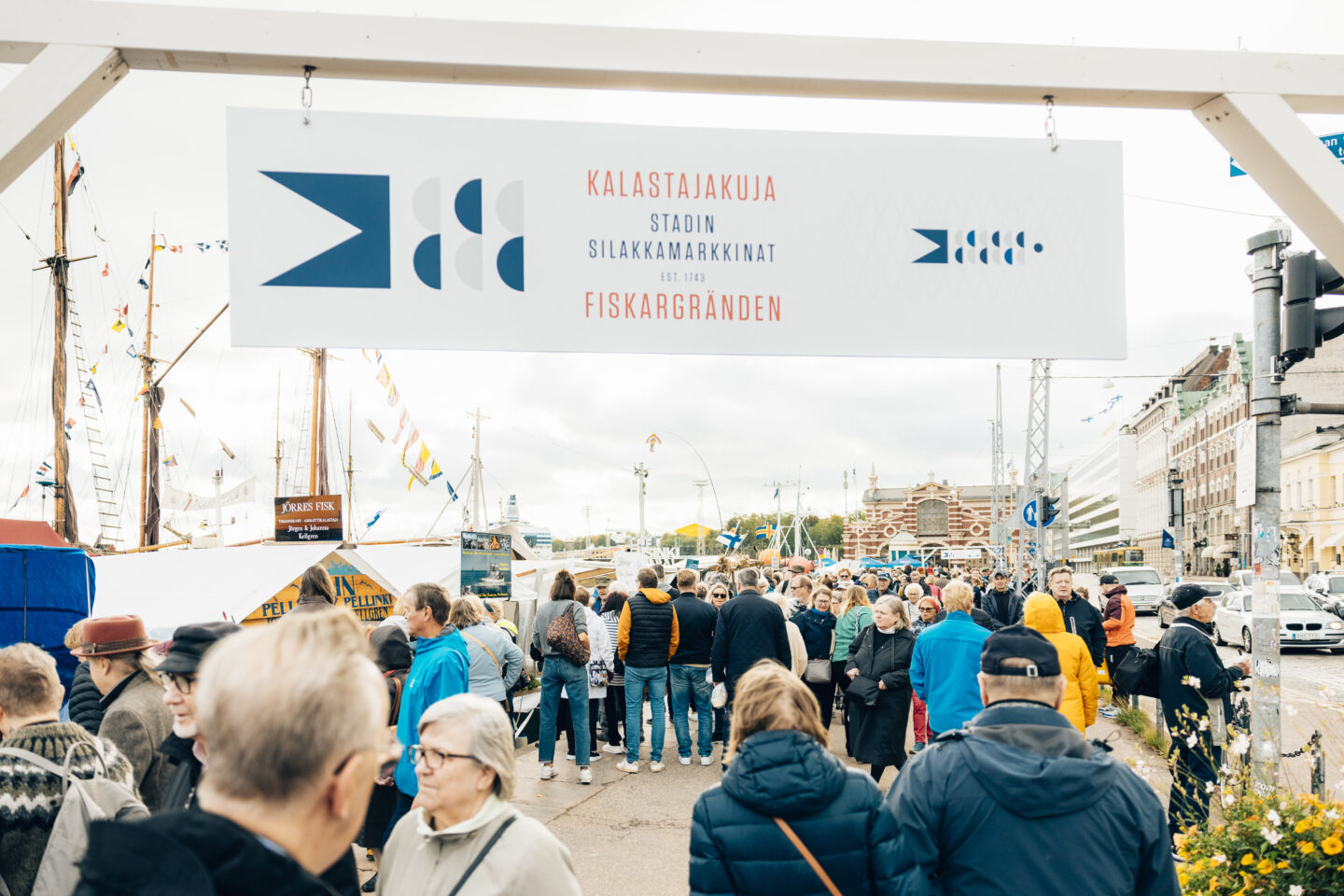 The traditional Helsinki Baltic Herring Market, which kicks off the autumn season in Helsinki, was held at the Market Square between 1 and 7 October. The event attracted around 80,000 visitors. The proposed Baltic herring fishing ban discussed by the European Commission casts a shadow over next year's event.
The final day of the week-long Helsinki Baltic Herring Market was Saturday, 7 October. The event brought to Helsinki over 20 fishers selling Baltic herring products and other product vendors from all over Finland. The Market week programme included, for example, a discussion about Baltic Sea protection, accordion music with a maritime theme, dancing and the Herring Row, which now included a hiking stretch.
The fish and archipelago products sold well during the entire event, with the most popular products running out before the Market even ended. The best sellers were, once again, the highest-rated products chosen by the panel of judges in the Pickled Fish of the Year and Baltic Herring Surprise of the Year categories, such as Liisa Vainio's classically fresh Herkkusilakka from Taivassalo and Johanna Kellgren's Lemon Herring from Pellinki.
"This event is equally intended for the visitors enjoying the autumn city and for the fishers selling their products. Selling products directly to consumers is a significant factor that contributes to safeguarding the continuation of their livelihood. We hope that there will be fish to sell next year, too – if not Baltic herring, then European sprat and freshwater fish products. You can still eat the Baltic Sea clean, one responsibly fished fish at a time", says Stuba Nikula, CEO of Helsinki Events Foundation, the organiser of the Helsinki Baltic Herring Market.
The Helsinki Baltic Herring Market is one of the oldest public events in Finland. It has been held in Helsinki since 1743. The proposed Baltic herring fishing ban around Finland's waters discussed by the European Commission casts a shadow over next year's event. The Commission will decide on fishing quotas on 23–24 October. Helsinki Events Foundation will discuss the 2024 Helsinki Baltic Herring Market with the fishers next spring.

Photo: Petri Anttila